You Don't Have to Be Outdoorsy to Join YWAM Yosemite
Although I wrote Yosemite off, Jesus didn't.
"I can't come to YWAM Yosemite, I don't like to camp."
"I'm not outdoorsy, so I can't do a school there!"
These are things we hear on a daily basis here at YWAM Yosemite, and I am here to tell you, these are not true!
I'm from Ohio, I grew up in a middle class family in the suburbs/country, and, when I came out to YWAM Yosemite, I had only been camping -- um, "glamping" -- once when I was 8... and I hated it.
When I was looking at bases on the YWAM map, I was looking for an adventure. I wanted to go somewhere that was beautiful, new, and challenging, but what I found was so much more than what I knew I wanted.
I found YWAM Yosemite on accident. I literally zoomed into the YWAM map and clicked on a place in the mountains, which turned out to be YWAM Yosemite. Although the web design was excellent and I liked the content I saw on the site, I immediately wrote it off in my mind.
"I DON'T CAMP. I'm not outdoorsy, I don't know how to set up a tent... or even how to properly tie shoelaces on hiking boots; so no I'm not going to this crazy outdoorsy base."
Although I wrote Yosemite off, Jesus didn't. Somehow God got me to YWAM Yosemite, and He changed my life through this place.
I came to my DTS in the Fall of 2015, excited and so nervous for the adventure that the Lord had before me. I went camping (really) for first time within the first few weeks of my DTS, during our first hike I thought I was going to die because I was so out of shape, and I wept as I jumped off a 20 foot ledge into freezing cold water. And through all of these things, I loved my experience at YWAM Yosemite. Why? Because through all of it, the Lord was showing me who He created me to be. He didn't create me to sit on a couch and binge watch Netflix. I wasn't made to look on the adventurous with fear and jealousy. Instead, I was made to dive into adventure with Him.
Since my DTS, I've related with the character Tris from the movie Divergent. Tris started as a timid, slightly fearful, and excluded girl in her community, but she knew that she was called to adventure, excitement, and something far beyond her current circumstances. As she steps out into this adventure, she sees that she was made for more and has more courage within her than she ever imagined.
In the same way, before my Discipleship Training School, I desired more with God and more than my current routine of working in a place I wasn't passionate about, complacency in my faith, and seeing adventure from the outside. As I stepped out on this adventure, I saw that God created me to not live in fear, but rather to pursue Him in a radically new way. I could be the crazy missionary that loves to go on adventures with Jesus. God showed me that He didn't create me to be timid, but to be bold.
If you are reading this, I'm assuming that you probably think you can't come to YWAM Yosemite because you don't know how to climb, hike, camp, snowboard, or whatever; but I want to tell you to come as you are! We don't leave people behind, we don't force you to camp and hike every weekend, and we certainly don't turn away people who don't have the right gear.
All you need is a willingness to step out in new areas, discover new adventures, and try new things!
Come as you are, and allow the Lord to move in your life. Join YWAM Yosemite and allow us to walk through discipleship with you. Join us for a 6 month Discipleship Training School (DTS) here at YWAM Yosemite, where you will grow in your faith and then take that transformation into the nations. Who knows, maybe God will even show you new passions in YOUR life! Come and allow God to rewrite your story as you adventure with Him in the beauty of central-California.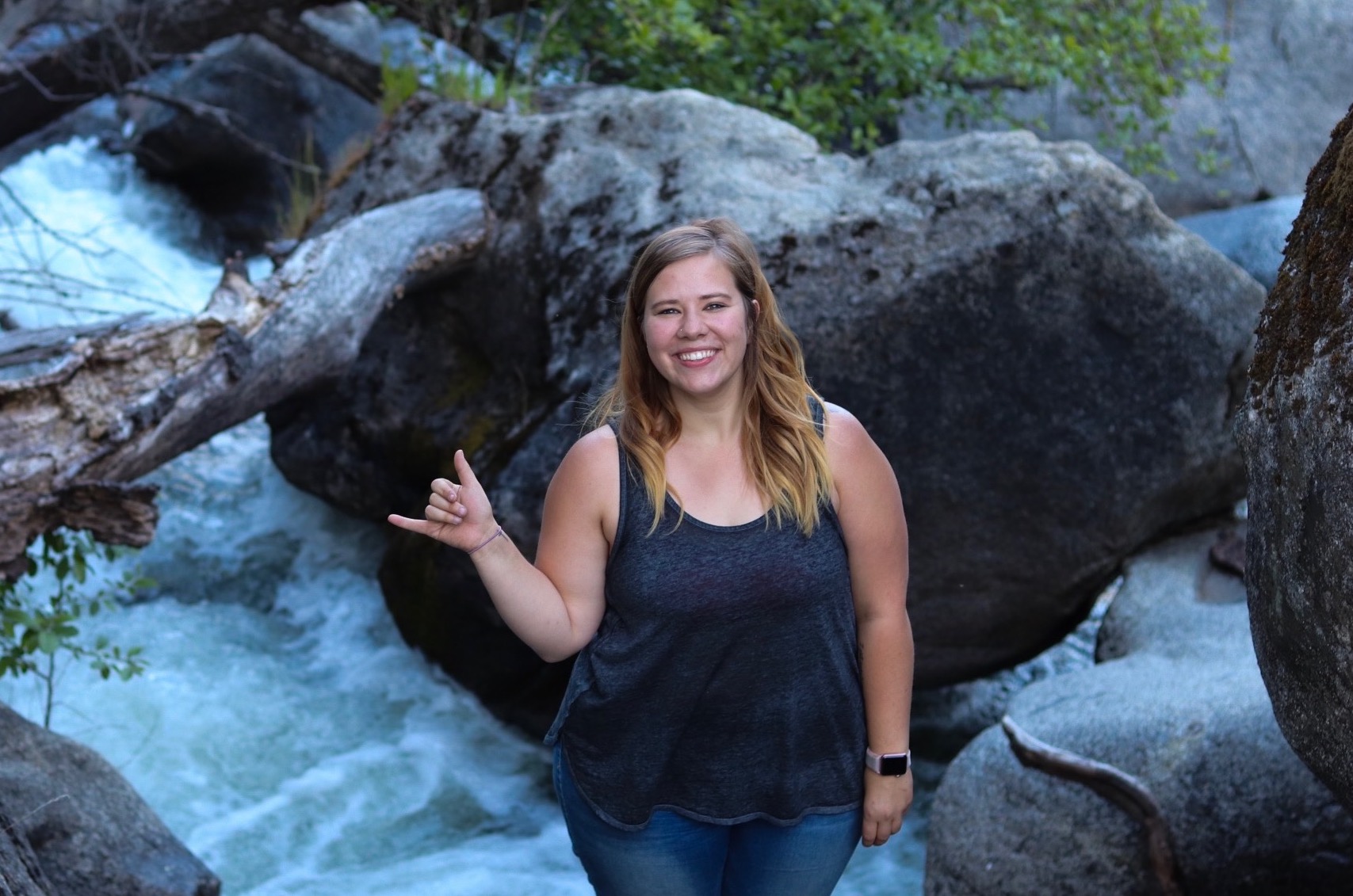 Mandie is on staff here at YWAM Yosemite where she did her DTS in the Fall of 2015. She has studied Ministry Development and the Bible through YWAM. She has a huge heart for Thailand, teaching, people, and laughter.