Four Reasons Why You Should Do Your DTS At YWAM Yosemite
4 Reasons Why Doing Your DTS at Yosemite Rocks!
Waking up to the crisp morning air on the tip of my nose, the smell of damp dew on the forest floor, the sound of water rushing through the riverbed, starting up the jet boil and brewing a cup of coffee, sitting on the bank of the river and watching the trout glisten in the early sunlight as they swim downstream– for me, there is no better place to sit in the presence of God, reflecting on who He is and who He has created me to be. I am created to be filled with eternal dreams, incredible passions, and a sense of sonship that forever establishes belonging in the big picture that is Creation.
My name is Josh. I am a staff member at YWAM Yosemite as well as an alumni of the base's Discipleship Training School (DTS). After going through such an intimate and life-changing experience here, I absolutely fell in love with the vision of the base and knew that I would become a part of its journey beyond the school. These are my top 4 reasons why doing your DTS at YWAM Yosemite rocks:
Reason 1: Yosemite!
How awesome is it that one of the most iconic places in the world is right in our backyard? The base is located only 20 minutes from the south gate of Yosemite National Park. The DTS takes class trips to the park, and you are also free every weekend to go visit at your leisure! On top of Yosemite, the local backcountry is filled with amazing destinations including granite domes to climb, swimming holes to jump in, creeks to fish, and so much more. At YWAM Yosemite, we take the outdoors very seriously and love to enjoy God's creation to the fullest.
Reason 2: The Base Vision
YWAM Yosemite is a pioneering base that is focused on reaching the unreached. This means going to the places where people have literally no access to hearing the gospel. We have traveled to the rural villages of Thailand, the mountain communities of Nepal, the refugee camps in Greece, and soon we will be trekking through the rainforests of Panama and its neighboring islands (Check Out Our Summit to Sea DTS). We seek out the lost in the hardest and darkest places, all for the glory of God. Our heart is bent on The Great Commission and ensuring there is no people group left untouched by Jesus' saving grace.
Reason 3: Small, Intimate, Close.
Since YWAM Yosemite is still in its pioneering stages, it is not your typically large North American YWAM campus. Because we are small, our community here grows very close very quickly. Times spent in fellowship, worship, prayer, and one-on-one build deep relationships that will last for eternity. The staff are dedicated to the familial culture of YWAM Yosemite and creating a warm, home environment for students.
Reason 4: Developments and Dreams
YWAM Yosemite has been running for about four years which means there's still plenty of growth and development happening. In our current season we are focusing on sustainability and community involvement, which opens up the doors for a lot of opportunity to learn and grow together in this area. Our goal is to be as intertwined with the surrounding mountain communities as much as possible and to be a place providing education, prayer, worship, aid, and restoration to anyone who is seeking. There's always something new to pioneer and develop at YWAM Yosemite and you are welcome to come and create here with us!
Have you been considering a DTS? I can assure you it was the most life-changing and powerful decision I ever made. I wanted to stay and be a part of the same change in other people's lives as well! If you want to be a part of the incredible things happening here, fill out the form below and one of our staff will get back to you ASAP.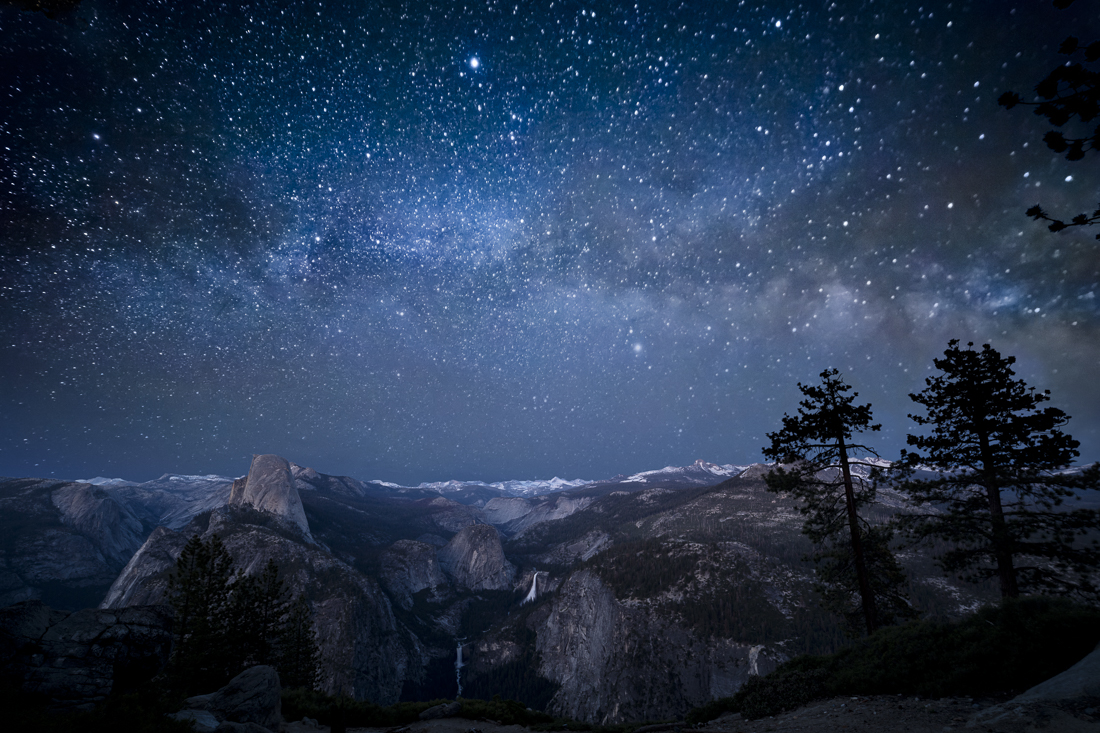 Visit glacier point at night to experience the most epic star gazing ever!