Life In Nepal
Kathmandu: The City Life
Never in my life have I encountered a more severe display of hospitality than when I spent three months in Nepal. When I first arrived in Kathmandu, I was blasted with a fierce attack upon all my senses as if everything was turned up to 11. The smell of the Indian tobacco ('Pan') on the breath of every local, the sound of a new and unfamiliar language chattering at an obscene volume, and the crowded sights of buses, taxis, and tangled telephone wires as far as the eye can see. In Kathmandu life is momentum.
Sandwiched between India and China, Nepal is a dance of Indian and Chinese cultures resulting in a very unique culture all its own. Hosting multiple variations of Buddhism and Hinduism, Nepal is a very spiritually confused and cluttered country.
Nepal: A Brief History
Before 1951, Nepal was ruled by a primarily dynastic family. Before the revolution in 1951, the Rana family ruled the nation and, in turn, raised up the perverse business of human trafficking that runs rampant in Nepal today. The Ranas were the pioneers of human trafficking in Nepal one could compare them to outlaws in America's wild west,Al Capone, or even the mafia.
Eventually, in 1951, the frustration against the Rana rule resulted in the ultimate modernization of Nepal, which catapulted the nation from a dynastic rule to monarchy, bringing in the beloved king Tribhuvan.
Nepal is a country with vast economic problems (often forcing families to sell their children) and multiple variations of religion (whose idols receive more food than the starving children next to them).
Yet, in the face of all this, Nepal is a nation ripe for the powerful love of Jesus Christ to enter in.
Called to Water Seeds
When I came to Nepal, leading a team of 9 DTS students, I expected to primarily encounter completely unreached people. Although we did meet people who had never heard of Jesus, our main mission transformed from naming Jesus to those who had never heard His name to helping grow new believers' understanding of who Jesus is. We were called to water the seeds that have been scattered in Nepal.
This call to water seeds though, had its own challenges, even for young missionaries who had just spent 3 months in preparation to reach the unreached. To be completely honest, we were almost disappointed, thinking to ourselves, "Aw man someone already shared the Gospel here. Now what do we do?" Reading that on a page, it sounds odd now, but that was absolutely what was running through some of our minds.
So, what do you do from there? We clearly had a lesson to learn in obedience and expectation. Matt 28:18 says "Go and make DISCIPLES of all nations" I believe the thing that is primarily lacking in modern missions is true discipleship after a soul has been saved.
Coming to Nepal, we saw an extreme need for discipleship because people did not know what to do with Jesus once they had received Him. We even found that some included Him into their plethora of idols and gods. This tragedy revealed to us that the Nepalese people need to understand the exclusivity of Christ, the complex Living Word of God, and what it really means to love & follow Jesus. We saw that these three things desperately needed to be elaborated on for those who are new in the faith.
With that said, I would like to make clear that there are serious victories in this nation that have taken place over the last couple years. The last team that YWAM Yosemite sent to Nepal trekked miles and miles of unpaved terrain to reach distant villages in the mountains of the Mugu District with the Gospel of Jesus Christ. I know, that's pretty rad right?! These missionaries returned with stories of radical healing and testimonies of multitudes coming to Christ.
The crazy thing in Nepal is that when someone comes to Christ, the entire family does as well. Although that is not always the case (I've also met a few Christians in Nepal whose family had disowned them for their newfound faith in Jesus),usually entire families come to know Jesus all at once!
My team and I were blessed upon arriving at villages to see small churches and house fellowships that had sprung up all around the nation. We even had the great privilege of being able to teach in these young gatherings of Believers.
In Nepal there is an enormous focus on the community and the family, which I believe, is what God wants to use as Nepal's unique strength in sharing the Gospel and reaching its neighboring countries. The church in Nepal has such an incredible gift in hospitality and making people feel welcome. In the Nepali church, worship is a celebration with tambourines, shouts, and clapping. There is an overwhelming sense of family, belonging, and intimacy that strongly resembles the dynamics of the early church. But, of course, the Bride of Christ in Nepal is not without her flaws, which is why God sent us there to encourage the church. However the communal love and outward display of the Lord's affection is a powerful testament to God's work there and also what I believe many churches are lacking in today.
The Fruit of Following Jesus in Nepal
The Christian life and the Hindu life in Nepal are starkly different to the naked eye. Life in Nepal for believers is one of patience, kindness, hospitality, and community. For those without Christ, life in Nepal means a weighty obligation to a lifeless idol, or anxiety over whether or not their families will be fed or taken care of, or a life with the lack of value on the human soul (which of course only faith in Jesus can provide). There is a church body rising up in this nation and it is truly beautiful. As Christians, we need to recognize the extreme need, of not only salvation, but discipleship as well.
Life in Nepal taught me how to be kind to someone who doesn't want it. Honestly, I learned a kindness that does not ask anything in return, an aggressive kind of hospitality. This is the heart of Jesus that I saw so clearly engrained in this country which was buried beneath false beliefs, crying out from under the rubbish. It is our job to call this out in people and point them to Jesus.
My very first day in Kathmandu I awoke to the maddening traffic outside and the chatter of a new language. I stepped out to the balcony of the guest house to a view of the city, blanketed in what I thought in the moment to be fog, it was dust. In that moment I thought about how it must take so many people moving around the veins of this city to create a cloud like that. This brought me to the heartbreaking thought of how many of these people are lost and hurting, deceived by idolatry, and without the loving tenderness of God.
This brought me to the heartbreaking thought of how many of these people are lost and hurting, deceived by idolatry, and without the loving tenderness of God. This thought alone drove me across oceans and mountains, simply to say, "No more... Come, know Jesus!"
The world needs more people speaking that out. We need more bold christians who are willing to look at that kind of hurt face to face.
Is the Lord calling you to Nepal?
Do you want to be the hands and feet of Jesus?
I encourage you to consider the need, count the cost and go.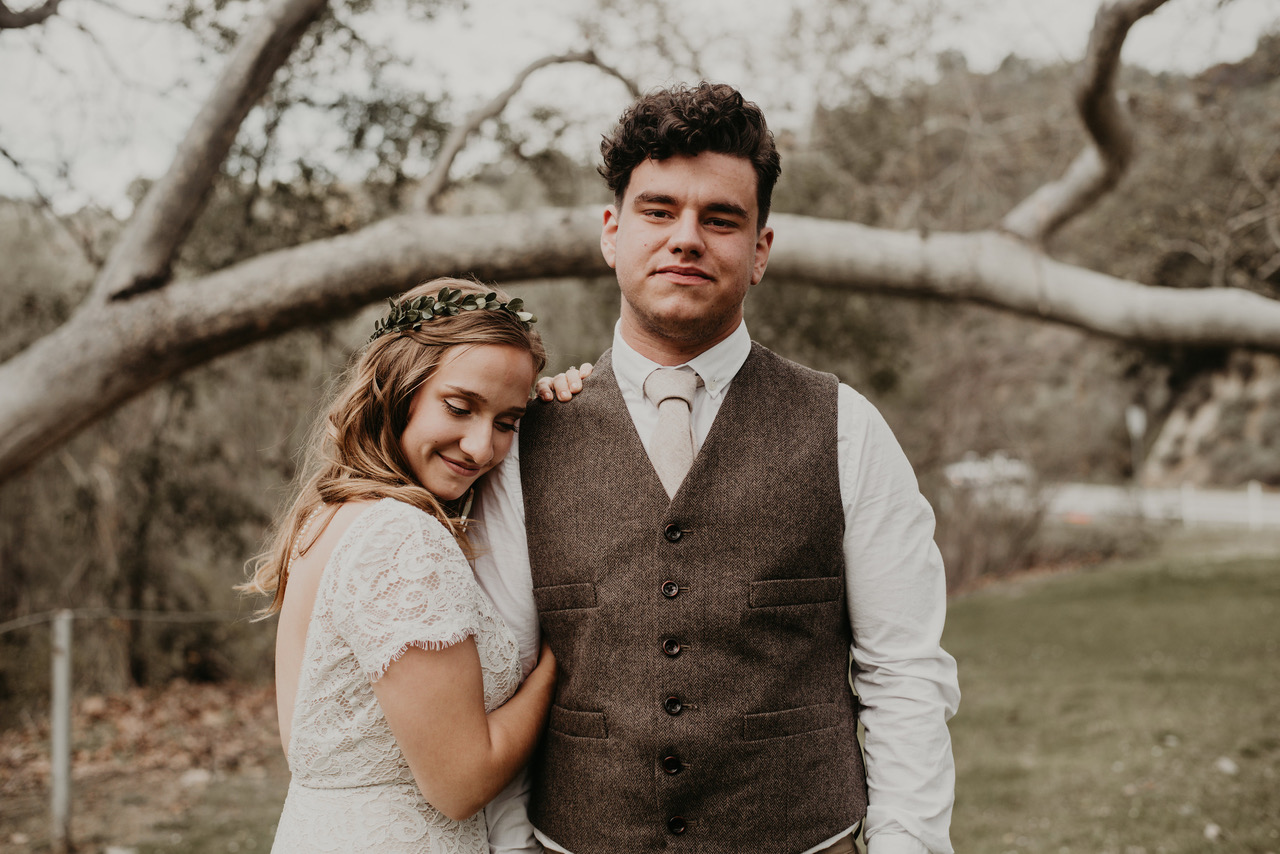 Joe returned to YWAM Yosemite to staff after his DTS in the fall of 2016. He married his beloved wife Kiersten in March 2018. Joe enjoys reading novels, illustration, and writing and performing music. Joe and his wife are passionate about leading worship, teaching and mentoring young people to walk in the call they have to take the Gospel to the whole world.