It's a lot about
evangelism & missions…
but it's also about
leadership
& ministry development.
The S.O.M.E. is a well-rounded equipping for full-time ministry... whether you're called to serve Jesus in YWAM, the local church, or overseas. Your lecture phase will include four mini-mesters: Leadership, Evangelism, Missions, and Ministry Development. (Each mini-mester is 2-4 weeks).
But that's not all. Our vision is to bridge the gap between your ministry training and your actual ministry. During lecture phase, you'll do an internship that relates to the field God has called you to. After your outreach, you'll have the option to continue your internship... with a local church, on the missions field, or by joining us on staff here at YWAM Yosemite.
The first few weeks of your S.O.M.E. will focus on developing you as a leader. You will discover your unique leadership strengths... glean essential principles of Christian leadership... and grow in public speaking.
Of course — we'll also be putting it all into practice right away…

We'll be cultivating a lifestyle of evangelism throughout the school. But, these weeks of lecture will equip you to effectively communicate the Gospel. While the Gospel message remains the same, learn how to share with American college students... Thai Buddhists... Iraqi Muslims...
Evangelism must mark our lives as Christ-followers. Let's step out together.
Jesus's command to "make disciples of all nations" is for you... whether you're called to the local church or overseas. This mini-mester will start off orienting you with the state of world missions.
Then, we'll respond to the question "How?" by gaining practical skills in church planting and community development. The big-picture and the practical will be woven together with your project on an Unreached People Group.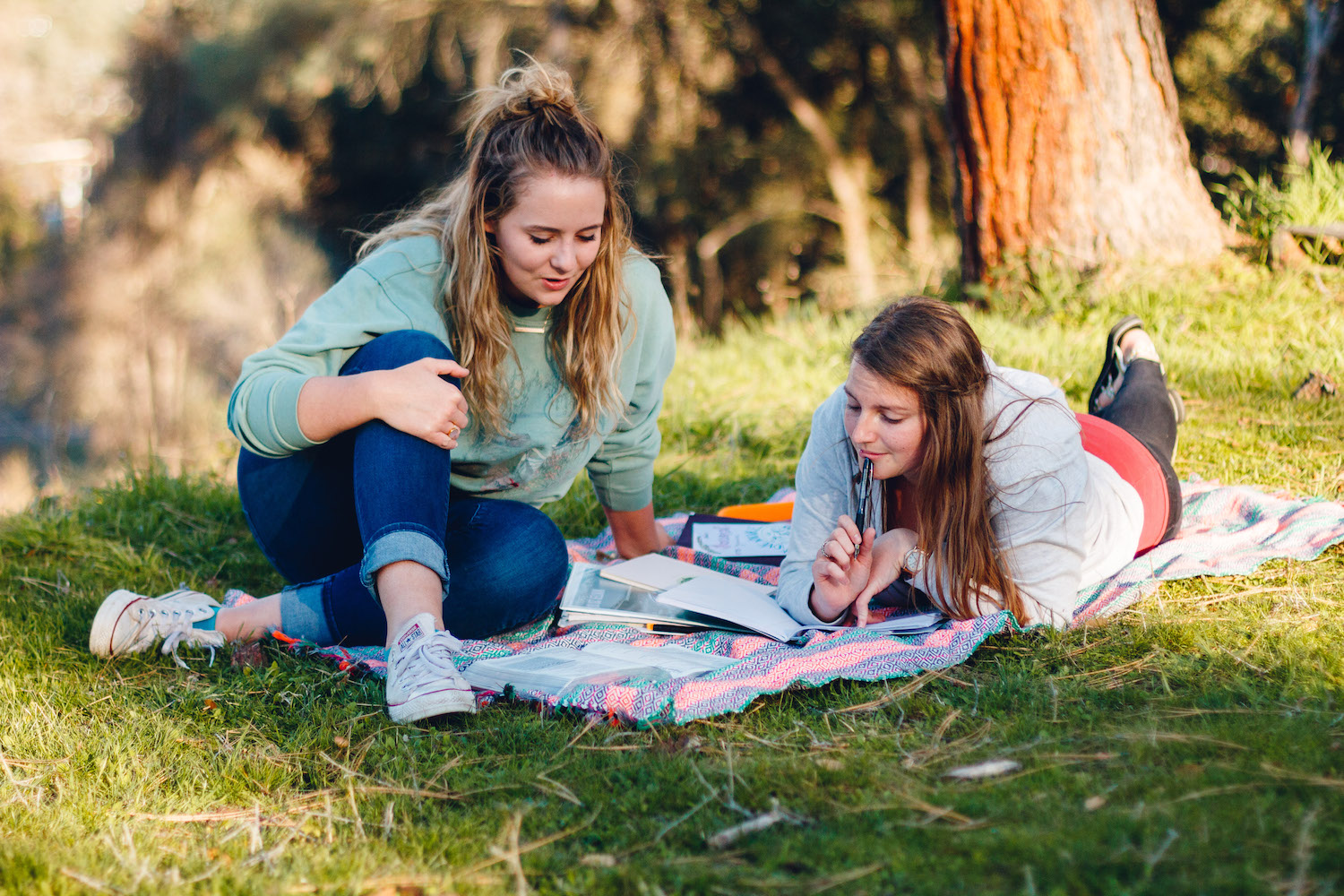 Ministry Development
Mini-mester
What has God called you to? How are you going to get there? How do you pioneer a new ministry? How do you serve under someone else's vision?
During this mini-mester, you will build your personal support team... glean from YWAM pioneers... develop your vision for ministry... and strategize how you'll get there.
Introducing…
The S.O.M.E. Internship
What's the point of getting all this incredible training if you aren't going to put it all into practice? And we all know that the best time to put something you've learned into practice is now.
During your lecture phase, you'll be doing an internship where you'll get to live out your lectures… and also gain practical experience for the ministry God has called you to.
Whether you're called to serve in church leadership, on the front lines of the missions field, or on a YWAM base, this internship will be vital to equipping you for calling.
But that's not all…
When you come back from your S.O.M.E. outreach, you'll have an option to extend your internship. We believe this will bridge the gap between your ministry training and your calling, as you step right in…
Outreach
For your 10-week S.O.M.E. outreach, you'll have an opportunity to serve in one of YWAM Yosemite's focus nations Nepal, Thailand, Middle East, or Japan.*
*Outreach locations are subject to go beyond out focus nations and you might end up going to a nation that's not listed above.
Dates
Lecture: April 10 - July 2, 2019
Outreach: July 3 - September 11
Cost
Lecture Phase: $3,000
Includes: Tuition, housing, food, books, and transportation.
Outreach Phase: $2,500 + airfare
Includes: Housing, food, in-country transportation, and visas.
Prerequisites
The S.O.M.E. is a University of the Nations secondary school. Therefore, you must have successfully completed your YWAM DTS or CDTS to do this school. If you haven't done your DTS yet, click here to learn more.
Bryan Wozniak
Age: 26 / Hometown: Suwanee, GA
Bryan did his DTS at YWAM Ozarks in the fall of 2012. Then, he went out to Honolulu to do S.O.M.E. in Spring 2017. He has been involved in staffing & leading S.O.M.E.'s ever since… and came out to YWAM Yosemite to pioneer the school here!
Bryan has a mission to teach, lead, and train people towards Christ.
What others probably say about Bryan: "If something is out of place, he'll catch it in a matter of seconds."
You'll catch him wearing huarache-style sandals and ultralight backpacking apparel year round.
But, if you can't find him, he's probably alone in the wilderness somewhere…